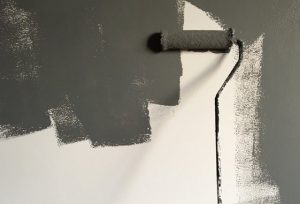 There's little doubt that a house painting in Pleasant Hill done by professional contractors is almost always better than the one done by DIY home painters. While hiring contractors may cost you more, you know that they bring excellent results to the table that are worth every dollar spent.
But you can't just hire a contractor because he is near to where you live or he is the only one available. Not all contractors deliver the same amount or quality of work. You'll need to do some research to help you find the best candidate to paint your home.
The first thing you should consider when looking for the most suitable contractor is whether they're busy or not. For instance, if you call them up and you are being told that they are engaged to several other projects for the meantime, it is a sign of a good contractor who receives a lot of "gigs."
Other than the "busy" factor, you may want to look at the three most important things that every painting contractor should have:
1. They must be licensed
Not all states require painting contractors to have a license. In California though, all professional painters are strictly required to obtain a license in order to operate their businesses. Beware of contractors who say that they are licensed, or show you their licenses that may be either fake or expired. When they tell you so, check if their licenses are authentic and valid.
This factor is important because if the contractor is not licensed, it means that may deliver shoddy work that can cost you your home, or that may cause injury to you or to your family. Not having a license also means that the person is a scammer pretending to be a contractor — they're only after your money.
Having a license is proof that the contractor is a fully trained professional who underwent all legal processes in order to obtain one. A valid license is also an indication that the contractor delivers solid work, has a good safety record, has a good reputation, and is highly rated and recommended by his past and present clients.
2. They must be insured
When a contractor is licensed, it is highly likely that he is also insured. This aspect is perhaps the most essential when shopping for house painters. It's because it involves the contractor's financial background, as well as your own financial concerns. You want to hire an insured contractor to lessen your financial burden just in case the contractor suffers an injury while he does the job at your own home.
When the contractor is not insured and an accident occurs while he paints your home, you may be forced to pay for his medical needs. You may also have your insurance stacked up (or worse, canceled) in case this unfortunate event happens. The contractor may even file a legal action against you for physical injury, emotional stress, and a lot more.
You may also be at the losing end if an unlicensed or uninsured contractor also commit crimes (such as theft, robbery, or worse) inside your home. Chances are you won't be covered by the company's insurance for such losses.
A legitimate contractor with general liability's insurance will bring a peace of mind to you, the homeowner. Whatever happens to the contractor, he will always be insured by the company he works for, and you'll be free of any financial responsibilities.
3. They must provide a written guarantee of their work
Always ask for a written guarantee of the contractor's work. When contractors speak guarantees directly to their clients, the clients should demand that the contractors provide a warranty instead. A warranty is a written guarantee which includes the contractor's promise to fix or address certain problems or to provide additional services when necessary (within a specified time) after the painting job has been completed. Legitimate and licensed contractors usually provide at least a one-year warranty for their work.
If you find a good and reputable contractor, they will usually warranty certificates. You should ask your shortlisted candidates to provide you a warranty certificate. When they do provide you one, read the warranty certificate thoroughly and understand what it covers and what it doesn't. If you notice things on the warranty certificate that should be cleared, do not hesitate to ask the contractor. It's not safe to assume anymore that every contractor covers the same things, so it's good to compare the warranties from all contractors you're considering.
When you decide to turn the job over to the professionals, remember these three important factors that every contractor should have. They will serve as a key to successfully finding a painting contractor who will do your house painting in Pleasant Hill.