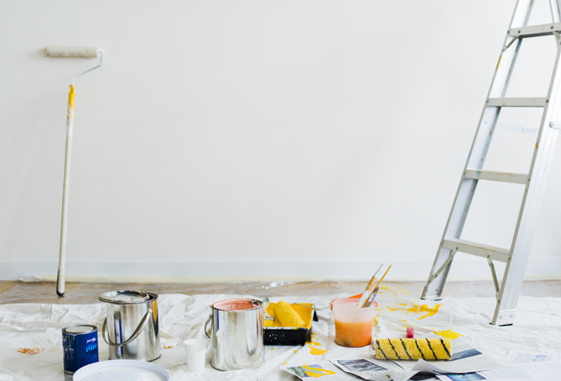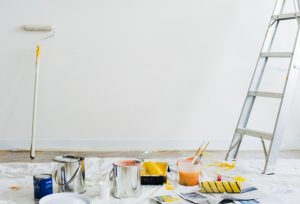 When your interiors need a change, house painting in Pleasant Hill will provide the change you want. It's the cost-effective way to change the look and feel of your room without the need for renovations. But before you start removing the furniture or covering some of them in the room you're about to paint, consider these three key ideas that will ensure you of an excellent and long-lasting end result of your painting job:
Buy only the best-quality paints your budget can afford.
Prepare the surface thoroughly before painting.
Use only the right materials and tools for your painting job, from preparation to the painting.
Professional and licensed painters in Pleasant Hill and surrounding areas know and understand these three key ideas in every painting project they take.
Sure, there are cheaper paints out there that you can buy but will they truly help you save money? You may believe that cheaper paints have nearly the same quality result as the higher-priced paints do. But this is a fallacy. Most cheap paints offer a thin coverage so you have to repaint the walls all over again. On the other hand, you may spend more for expensive paints but they will be worth the cost. It's because good-quality paints contain more titanium dioxide than cheaper paints, thus giving the walls better coverage. There are also other good quality paints that have other additives such as primer, mildew-resistant formulas, or insulation properties for added protection for the surface.
Pay attention to the different types of paint finish and the type of space you're painting. For instance, if you are re-painting your bedroom, paint with a flat or matte finish will suffice. Paints with a matte finish have no sheen and are excellent in covering flaws. But if you are painting a high-traffic area like a kitchen or a bathroom, choose paint with a glossy finish. Glossy paints emit a degree of sheen and are more durable than flat paints. They may be poor in covering flaws but are otherwise easy to clean. There are many types of glossy paints such as eggshell, satin, semi-gloss and glossy and you can use them for the entire wall or for some parts such as trim and cabinets as accents. Eggshell is the most preferred type of glossy paint among users. When it comes to painting the ceiling, flat paints are usually used, but you can also coat it with a paint of some sheen to add more drama to your space.
Colors are obviously a major factor to liven up your space. The general rule of thumb is that a small space should be painted with lighter colors to make it appear larger, and a roomy space with darker colors to make it seem cozier. Dark-colored paints are also suitable to paint on a single wall to if you intend to make it as an accent wall. It will certainly create visual interest to your room. You will also want to consider a natural light in the room before choosing color, because you will be able to see how a particular color is affected when natural light shines on it. The color of your furniture, decor and curtains will also be a deciding factor in choosing the right color.
Make sure that you choose the right color so that you won't regret it and then have to repaint the walls to amend your mistake. Repainting will cost you more and also will take you unnecessary effort. In order to avoid repainting your room, it's better to obtain bigger paint chips from hardware stores and paint manufacturers than smaller ones. You can also buy a sample of paint and coat it over a white poster board. Place your sample against the walls and see how natural lighting will affect the color as well as how well it will go with your furnishings.
Along with the best quality paints, you should also buy the best quality tools for your paint. Note the bristles of the paintbrushes you're going to buy: natural brushes are suitable for oil-based paints while nylon bristles are for latex paints.
You will need these paintbrushes at a minimum – 2-inch sash (angled) and 3-inch trim – and some rollers. The type of surface will be the deciding factor for choosing roller naps. For painting a smooth, flat surface, use a 1/4 to 3/8 inch nap, and for painting a textured surface, use a 3/8 inch nap or thicker. The paint store will also be able to help you decide how much paint you will actually need.
When you have the paints and the tools ready, then it's time to do the proper prep work. You should understand that prepping takes time and the proper way of doing it will ensure a long-lasting paint finish. Scrape off any chipping or peeling paint. Repair surface flaws like holes and cracks with a spackle and let it dry thoroughly before sanding to smoothen it. Clean and wash the walls thoroughly; a dirty wall will result in poor adhesion of paint. A primer is not necessary but it will be a tremendous help to ensure better paint adhesion. Following these proper steps will help you achieve the best results of your house painting in Pleasant Hill.