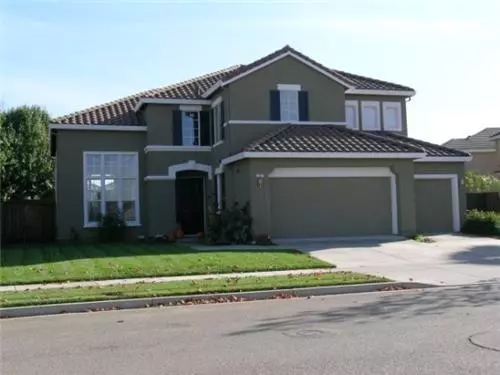 Custom Painting, Inc. knows how your home is crucial for you and your family. For this reason, we take special care to treat your home with consideration and attention to detail, as is mandatory. We always use the same approach when painting the interior walls or the exterior siding.
Our team of professional painters is well-rounded and trained to make the process of house painting in Pleasant Hill or surrounding Bay Area cities as easy as possible for you. Our goal is your comfort with the process and having the painters in your home. Please don't hesitate to ask our estimating team for any number of references. We encourage you to make requests. We are confident our past clients are satisfied with our work, and many of them have shared testimonials.
Custom Painting, Inc. understands that your home is the most significant investment you could ever make, so our responsibility is to seriously protect and beautify your home from the elements. We carefully clean and prepare your home before painting in Pleasant Hill or other cities in the Bay Area. We always stress the importance of surface cleaning and preparation like we do to the finished product.
Choosing to begin a house painting project in Pleasant Hill or surrounding cities can be nerve-wracking, especially if you haven't hired a professional house painter. It's always wise to choose a painting service company that has been in the business for a while so you know that they have vast experience and can provide the results you desire.
Here are the things you should expect when you work with us:
Quick response when you call.
Punctuality and a timely estimate.
A concise and thorough quotation.
Scheduling before starting a paint job.
Strong leadership from the foreman.
A skilled and dedicated staff.
High-quality work.
Attention to detail from start to finish.
Troubleshooting and problem-solving during and after the project.
Use of premium paints and tools.
A full five-year guarantee on our work.
A follow-up visit after the project is done.
A $4,000,000 liability insurance.
Worker's compensation insurance covers all our employees.
When you decide to work with Custom Painting, Inc., we will walk through your property with you, allowing us to inspect it and for you to explain what areas of your property you would like to have painted. We can also discuss the colors that you'd like to use. If you haven't yet decided which paint colors you want to use, we are also ready to help you with this.
We will provide a detailed estimate for the project before we leave. You will understand what to expect when you hire us; not only will you know the cost, you will understand when we will be at your property and which paints we will use.
We will work with you to set up your painting project that fits your schedule. When we show up on the first day, our foreman will introduce himself so that you'll know who to speak with whenever you have something to ask regarding the project. Our foreman will work closely with our team of uniformed professional painters.
You can expect the foreman to assess the scope of the work included with your estimate to be sure we complete all the work you want to have done. Of course, please don't hesitate to ask us any questions you may have while we're still working at your property.
Once we complete the project, you and the foreman will take a walk-through in the area where we worked to ensure that we did the job to your satisfaction, that the work site is clean, and that you are pleased with our work.
Many homeowners don't think of residential painting in Pleasant Hill or other Bay Area cities because they've never done it before. But when you hire Custom Painting, Inc., we guarantee that we will handle your project professionally and per your schedule. Call us today at 925-294-8062 or fill out a form here to schedule a free estimate.