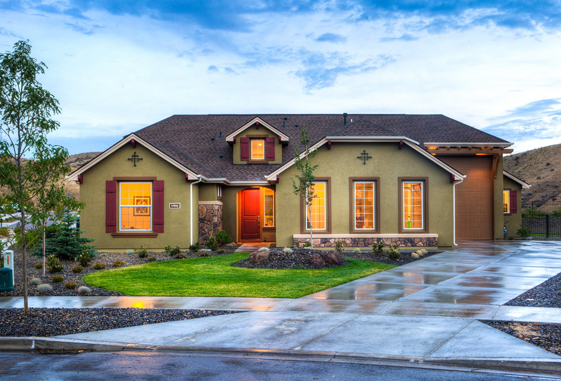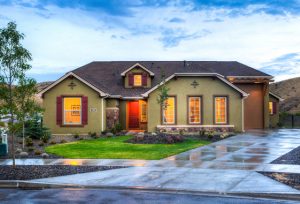 If you plan to sell your home in the near future, you should be aware that exterior appearances are as important as interior spaces. If your home has an ugly or outdated exterior, fickle house shoppers won't bother to check out your property even if the interiors look otherwise impeccable.
House painting in Pleasant Hill is a great way to make your home's exterior surfaces looking great once again, without spending so much on costly renovations. You must be aware that a painting job doesn't only involve the painting part itself, but other jobs as well including the preparation of the surface, repairs, and clean-up. This is to ensure that the exterior looks good and brand new once again, and that will definitely attract new buyers sooner than you'd expect.
For a successful "staging" of your home, you should also choose what color suits best for the exterior. Colors definitely affect the value of your home. It's choosing the right color that will help in increasing the value of your residential property. There are other colors too that you should steer clear of, as they can decrease your home's market value by the hundreds or even thousands. The best painting contractors
You may ask: "Which color fetches the highest price?" It depends on many factors such as your immediate environment, community or region where you live; the architectural style of your house; or your personal preference.
If you think that interior colors will play a bigger role in your home's salability, you might want to stick to the neutrals like white and light shades of gray for the exteriors.The classic, ubiquitous white is actually the top choice of 40% of American house buyers due to the following reasons:- It makes the house larger and more imposing
– It brightens the entire property
– It can provide the "blank slate" for the new owners to enhance its appearance by adding more color or changing the original color altogether into a new one.

Other neutrals like beige, off-white, cream and tan are also good choices for the exteriors. Taupe is also a popular choice as it makes the home looking good and stylish, depending on its architectural style. Many homes are painted with grays on the siding (main walls) and white for the trims, frame, railings, and accents, and the whole ensemble makes the house looking more balanced and easy on the eyes. The best painting contractors in Pleasanton and the surrounding area can help you decide which colors to choose.

Darker colors are common in older and more established communities, or within or around historical sites. If you live in these areas, choosing brighter colors will make your home a standout – but for the wrong reasons. You'd rather stick the color scheme of your neighborhood or choose darker shades of brown, gray or blue.
The building material of your home will also play a part in your exterior color decision-making. If your home is made of wood and stone, match them with natural-looking colors like browns and grays. Blues, pinks, yellows, and oranges will otherwise clash with the rest of the look.
The architectural style of your home also makes a good basis for choosing the right colors. Warm tones like terracotta, peach, subtle reds and rich yellows are suitable for Mediterranean, Spanish or Adobe Revival homes. These colors would otherwise not work for Ranch, Craftsman or Country-style homes, which lean more on neutral ones like whites or grays.
The climate and geographical location can also be big factors. Bright colors like yellows are appropriate for homes in sunnier regions, or homes situated by the beaches. Darker colors will allow your home to stand out in the middle of the gray skies and snowy-white expanse.
If you want to change the color of your home in a way that you'd like, first you may have to refer to the architectural guidelines provided by your homeowner's association before you can proceed to make the drastic color changes.
Exterior house painting in Pleasant Hill colors does play a big part in increasing a home's resale value. When the colors are applied sensibly, even the most discriminating house shoppers could never resist from buying a house that looks brand-new and beautifully painted.