Every five to ten years your home's exterior needs a fresh coat of paint. When it's time to do exterior house painting in Pleasant Hill once again, where should you start?
How much paint should you need?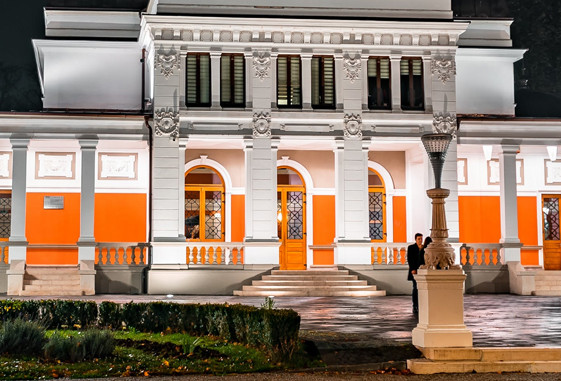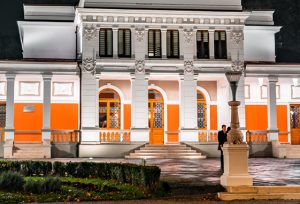 To determine how much paint you should need, the first thing to do is to measure the perimeter and height of each wall of your house. To determine the area you will paint, multiply the width and the height the walls. Typically, a gallon of most paint will cover around 400 square meters, but some other brands may cover different areas. The can will provide an estimate for coverage. You can also ask a paint salesman for assistance. Be sure to add about 25% to the total area you received to make sure that you have more than enough paint the first trip. It's always better to have a little extra paint on hand. You may store the excess paint if you need it for touchup work, or if you have an entire gallon, you may return it for a refund.
Paints and painting tools
Apart from paint (and primer when the occasion calls for it), you will also need to have the right supplies to get the job done. Things you need include items for apply the paint such as brushes, rollers, and sprayers. A ladder is also needed — it should be tall enough, sturdy and stable so that you don't have trouble balancing while painting the uppermost parts of the house. A roll of painter's tape can be helpful, too, especially if you don't want door and window frames to be smeared with paint. Use drop cloths to cover cars, walkways, driveways, and bushes or flower beds from dripping paint or overspray. Use canvas drop cloths rather than plastic ones as canvas is more flexible and reusable.
You may also need tools for surface repairs. These include scrapers, sandpaper, putty, and caulk. You should be aware that repairs on the surface may take some time to dry. Be sure the surface is thoroughly dry before applying a new coat of paint. It is also important to know the type of paint that was previously painted on the surface to be sure lead paint isn't an issue. For mixing the paint, you may also need to use stirring sticks and a paint tray for each individual who's doing the painting. You may find cleaning up is easier when using gloves and paint tray liners.
Prepping the surface
Start prepping the surface by scraping off any loose or peeling paint. After scraping, clean that particular surface using water and soap. It's important that the surface is cleaned and free of dusts and dirt so that the paint will adhere to it properly. Cleaning also helps to prevent blemishes from appearing on the surface. After cleaning and rinsing, allow the surface to dry thoroughly before you may start painting. Make sure that you have taped all the areas that you don't want to be painted. After the surface is perfectly dried, then it is time to apply a primer.
Painting the surface
After cleaning and prepping, now it's time to paint! If using brushes or rollers, make sure that you don't make them soggy with paint, as this can cause runs and drips. If you're using a sprayer, arm-length strokes are the most comfortable. To achieve the best coverage with spraying, do this by sweeping horizontally across the surface, slightly overlapping. If this is your first time spray-painting, test it first with a wall that is less often seen. It will help you to get used to the process before painting the exterior of the house.
When you are through painting the larger areas, now you'll move on to paint the trim using a smaller brush or a smaller-sized roller. While painting the trim, look for areas that may need to be touched up; this is a good time to do it. After painting, gently remove any painter's tape and gather all the drop cloths. Then it's done!
If you have the good quality paints, primers, and proper tools as well as follow the right techniques, then your house painting in Pleasant Hill will end up with the results you wanted!