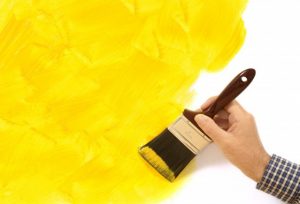 If you choose to do house painting in Pleasant Hill, applying paint houses with siding is one way to update and freshen up the look of the house. It will also protect the house against time and natural elements.
Siding technically means the surfaces of the side of the house. This could include brick cladding or stucco as well as other types of materials. Normally, when people think of siding they generally refer to one of the different types of sidings that are attached to a house after it has been completed. To change the look of the house, you can add other types of siding even years after the house is complete.
So the question you may want to consider is will the paint you use on siding matter? The answer is definitely yes, as it matters for any other project. When you're about to paint on siding, you must give careful consideration about the factors influencing it. This would include the age of the house, the type of siding, and the condition of the siding. Not only those, but you will also want to consider the climate and, of course, your budget.
Aside from brick and stucco, there are several basic siding types which are commonly used. These are natural wood, two engineered kinds of woods like T-111 and Masonite, and metal (such as aluminum and steel). Asbestos, and old siding material, is not used anymore, while sidings made of fiberglass and hardboard composite have been largely replaced with more modern types of siding such as vinyl and cement fiber ("hardie boards"). Each kind of siding has both their own positive and negative characteristics as well as requirements for painting.
Actually, it's not the paint choice that makes the difference, but it's in the preparation of the surfaces before applying paint on them. There's no exception to this: all sidings must be cleaned thoroughly and free of oxidation or rusting, dried and repaired when necessary. If you paint siding was not prepped and repaired properly it could result in problems in the future. Any repairs such as caulking should be paintable and must be cured completely before painting.
Acrylic and elastomeric paints are good choices for use on siding made of any kind of materials – wood, metal, or fiber-cement. Besides, these kinds of paints hold up well for a long period and are easy to apply especially if the siding is well-prepped and repaired.
As for wood sidings and T-111's, they can also be painted or stained. For siding that was previously painted or stained, try to find out first if the paint or stain used was solvent- or water-based. For instance, old wood siding that has been previously coated with water-based paints or stains means you will want to re-apply the same type. Staining is often the best option for T-111 siding since the material is porous. Back-rolling method should be applied on T-111 sidings to make sure that the nooks are crannies are also filled with paint, for a more even and cleaner finish.
As for Masonite, they can be painted as you would for any surface. Oil-based primers or paints are the most recommended types for this.
Paint metal sidings (either made of steel or aluminum) in the same manner as you would paint wood sidings. Since metals tend to oxidize (rust), you must clean the siding first to get rid of all the dirt and rust. This may require the use of a wire brush to clean your metal siding thoroughly. Choose high-quality primers that are manufactured for metal surfaces, and then apply two coats of acrylic paint.
As for painting vinyl sidings, it is best to use paint that is specially manufactured for vinyl surfaces. Priming is not really necessary for vinyl siding, but using a high-quality primer and paint will otherwise make your siding looking at their best.
For new fiber-cement board siding (e.g. never previously painted or primed), buy the primer recommended by the cement board manufacturer. For homeowners that are re-painting old boards, 100% acrylic exterior is most often recommended.
You should also consider the type of climate or weather in your location, as this will directly affect the condition of the paint on your siding. For instance, if the climate in your area is cool and wet, it could be very hard on paints. Naturally, your budget should also influence the type of paint you would buy for your siding.
Considering the above points, the type of paint you use for your siding really does matters when you get to do house painting in Pleasant Hill.