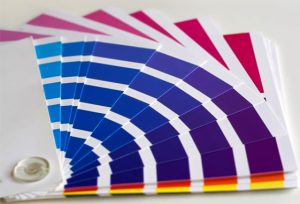 Planning on giving your old room a makeover with house painting in Pleasant Hill? Or have you just moved to a new home and you are getting ready to decide on the color scheme?
Planning a look for your new house's interior, or to redecorate the space of your old room, may need a lot of work to be done. At the same time, it can also be fun and exciting. However, along with the excitement may come anxiety. You'd probably think that having a blank palette and choosing any color or style you want is an easy and fun way to begin. But that is not going to be easy at all! In fact, that part generates the most anxiety and worry compared to any other part of the painting job. You are faced with one blank palette, but thousands of colors and shades — now you know this kind of decision-making is even more difficult than it sounds!
It may sound contrary to common sense, but the color chip aisle of the paint store may not be the best way to help you decide on the color scheme. If you already know your color scheme, then you can well proceed to the painting job itself. But if you are not sure — and many other people aren't as well — then it's good to spend some time considering your mood, personality or needs first. Remember that you probably don't want your home to look like a showroom. Rather, you want to live in house whose colors should be welcoming and relaxing aside from great to look at. It is also ideal that every member in the family should give at least his or her own opinion in the decision.
One of the first things you must do is to spend some time browsing through home and interior design magazines or furniture catalogs. When you see a picture of a room that appeals most to you, hold the photo several feet and away and let yourself decide if that color would suit your space. You may also want to consider if a certain accent color would give highlights to your own space.
Another great way is to pay a visit to your neighbor's or friend's homes. Consider which of the colors they use in their space make you feel the most comfortable. You may also want to make your inspections at department stores showrooms. These stores often have small nooks which they create to make them look like real rooms, and they put a lot of effort to make these areas visually appealing.
Finally, you may also want to take a tour of the model homes in newly-built subdivisions. Check them out because they will likely have the styles are the newest and most "in," at least interior design-wise.
There next thing you should consider is to accept that some things cannot change — such as a stone floor with a green shade, a red velvety couch, or built-in closets or cabinets of a particular color. You may use color coordination to tone down the effects of these items or you may cover them, if it is a couch. However, it is better if you choose colors that will blend with them instead of clashing against them. You may also consider the other items of your house that you are going to keep such as your furniture, curtains or drapes.
Now that you've determined the color scheme that you want in a room, wait before putting paint brush to the wall. It's not yet the time to go to the paint store! Painting is the easiest task of this whole project to get right. Paint can now be computer-matched to any of the rainbow's colors. Choose your preferred fabric and other items such as countertops and sinks which, while available in a vast variety of colors, may not be available in every color.
Now that you have the fabrics and maybe a sample piece taken off from a many surfaces, you may now be able to go to the paint store and look at all the available paint colors. A lot of planning before you actually start to do house painting in Pleasant Hill is one of the keys of the stress-free painting project.